Hear What Our clients have to say
Before
After
"If you're on the fence about training with Chris JUST DO IT!!"
Working with Chris I've grown so much stronger. I've never been able to shed fat and gain muscle at the same time. Seeing the results I've seen so far is definitely a motivator to keep on going.
My overall experience working with Chris has been pretty amazing.  He's help me reach goals that I've set for myself. 
I would tell you if you're on the fence about training with Chris JUST DO IT!! I promise you won't regret it. Just look at what he's done for me in the past few months.
Taby Bejaran
Before
After
"I am a couple of pounds from reaching my [goal] weight"
Would love to take a moment to say thanks to Chris, he has inspired me to on my journey to eating healthy, and exercising. He is by far the most patient trainer I have meet, he starts of training you at your level, but then he challenges you. He means business! Love the training sessions with him. Because of his expertise I am a couple of pounds from reaching my weight, thank you and keep training!!
Sara Zamora
Before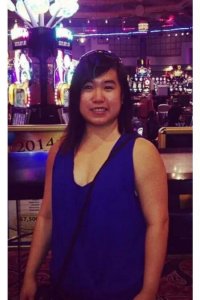 After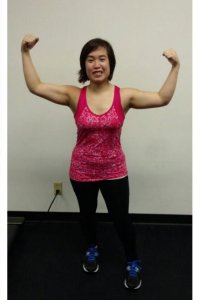 "I feel stronger and feel more energized"
"I had been struggling with my weight all my life and I never knew what to do to keep the weight off. I
finally turned to some personal training! My trainer Chris pushes me to the limit and I am grateful that he does because I feel stronger and feel more energized. The key is being consistent!" – Diana Bui
Diana Bui